Signing In (Desktop and Mobile)
Once you have activated your account, you can begin using TaxDome as a client. You can use TaxDome from your desktop or mobile.
Covered here:
Signing In on Desktop
1. Navigate to your firm's TaxDome URL or to TaxDome home page. In the latter case, click Sign in.
2. Enter your email address and your TaxDome password.
If you have accessed the sign in page from TaxDome home page, and you have access to more than one firm, you will be able to select the one you want to log in to.
3. Decide for how long you want to stay signed in. The default setting is 8 hours, however, you can decrease your session to 4 hours or 30 minutes.
4. Click on SIGN IN.
5. If you enabled Two-Factor Authentication in your account, you will also need to verify your identity by entering an authentication code. Open Google Authenticator or similar application on your smartphone, then enter a provided code.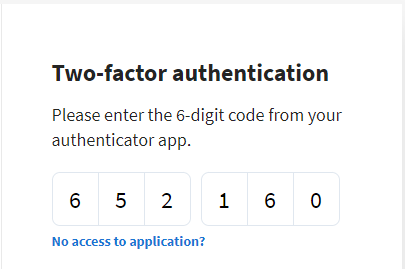 Note that the code in Google Authenticator changes every 30 seconds, so if it is not accepted by TaxDome, enter the new one you see in the app.
If for some reason you can't use Google Authenticator or similar application, please use No access to application? link to contact your firm member. They will disable Two-factor authentification on your behalf.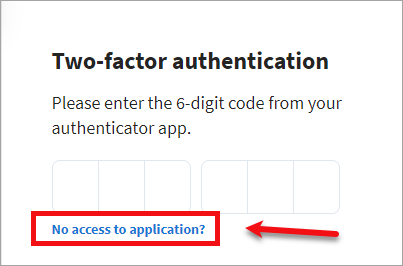 6. If you have access to several accounts with your email, you will see the notification with the current account you logged in with on the top of the screen and to the left of the bottom.
You can close the notification on the top until your next login by clicking X to the far right of it.
Click Switch accounts to choose the account you're going to use now.
Signing In on Mobile
1. Once you have the TaxDome Client Portal mobile app installed on Android or iOS, open it, enter your email address and TaxDome password, then tap SIGN IN.
If your email is linked to more than one firm, the app will prompt you to choose which firm you want to log in to.
2. We will not ask for your TaxDome user credentials until your password is changed. Instead, as a next step, we ask that you select an authentication type that will be used every time you open the app. You can select biometric authentication, PIN code or both.
To use a PIN code, enter four digits of your choice, otherwise tap SKIP. If you have selected a PIN code, you will be asked to confirm it on the next screen.
To use a biometric authentication, tap ALLOW on the next screen, otherwise tap SKIP.
Confirm using a biometric authentication by touching your sensor or by approving by FaceID.
That's it! You can now see your dashboard.